Solome Katongole is a label that specializes in ready to wear and customized women's clothing. Solome Katongole is the designer behind the label; despite the fact that she has a bachelors of science in biology, she has always been aware of fashion from a young age and as she grew older her passion for fashion design grew as well.  Her Ugandan culture has helped to influence her creativity in making garments. In early 2008 she went to London and interned with Yemi Osunkoya the great designer behind the Kosibah Label. Upon her return in June 2008 she moved to LA to purse her dream of becoming a professional designer. She attended the art institute majoring in Fashion Design and now a graduate of Fashion Institute of Design and Merchandising. She has honed her skills by designing for and participating in several shows; to name a few her work has graced the runways of Africa Fashion Week New York 2010, Boston Fashion Week 2010 "Fashion Expose", Mercedes Benz of Buffalo Fashion Week 2011, and Hub of Africa Fashion Week 2012.
**Beera Beero model's exclusive photoshoot in designer Solome's <

Stripe Me> collection
My

Ethiopian

Experiance…
BY: SOLOME KATANGOLE
 In late April I traveled to Addis Ababa, Ethiopia to showcase at Hub of Africa Fashion Week 2012. I arrived at night so I didn't get to see a lot because it was dark. I stayed at Sheba Guest House in Bole, it is located in a quiet neighborhood around several embassies. The staff was friendly their service was great. It felt like home, the customer service was excellent.
​ The event was hosted by the African Union Conference Center. The theme of the show was Eco-Fashion, we were asked to create a line that emphasizes on sustainable development and Eco-Fashion.
​ It was very visible that poverty is a big issue in Ethiopia, there were a lot of beggars on the street. The buildings and cars look very old, however I loved it because I felt like I was staying in a vintage place.
​ I also had a chance to eat the traditional food at Yod Abyssinia, I loved the food so much I went back three times. The authentic food was great and it was very entertaining with the amazing dances from different parts of the country performed at the restaurant.
The nightlife was fantastic, I went to the Sheraton lounge one of the nights they had a DJ and then a band the following day. It was very relaxing and when I felt like using some energy to club H2O. I had the most fun at club H2O, it is one of the popular clubs in addis.  I liked the water theme décor throughout the club and the music was great. I really enjoyed my stay in Addis, I hope to make it to the country side the next time I visit. Only regret I have is I didn't get time to do a photo shoot.
Solome's Showcase at Hub of Africa Fashion Week 2012 in Addis Abeba, Ethiopia

​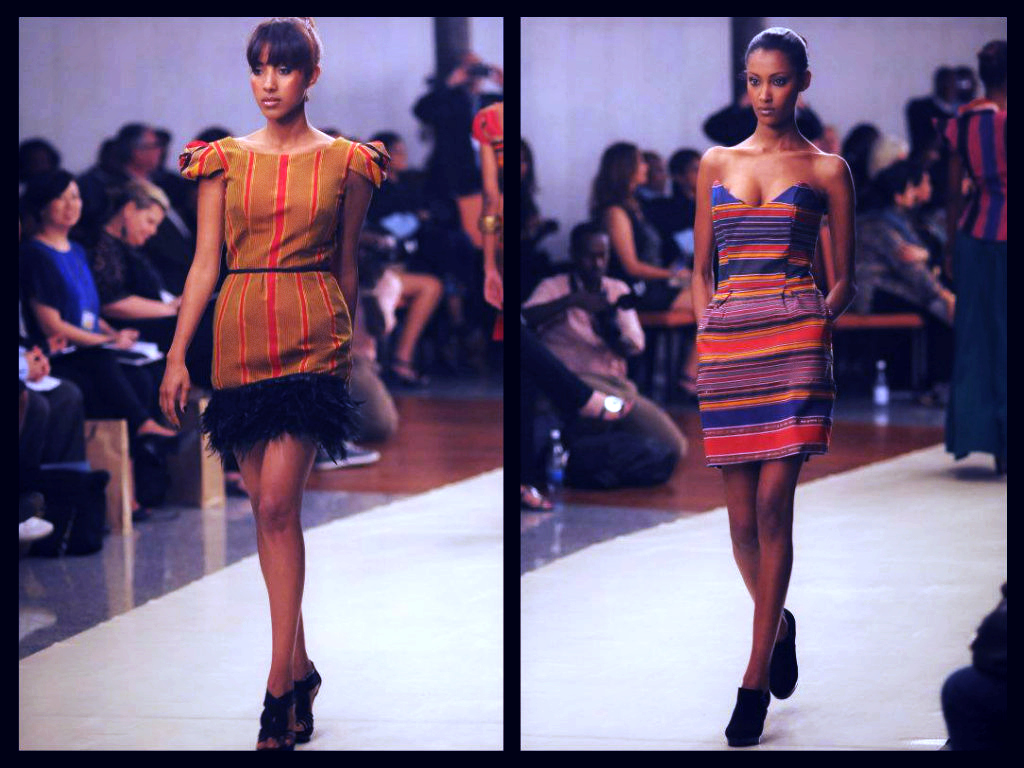 ​