A new breed of Ethiopian hip hop artists with names like Anthm, Aqtos, Simba and many more are coming to the forefront of the hip hop music Scene. We're more than half-way through the year but looks like 2013 might be the year best remembered for the explosion of a new generation of creativity in Habesha culture. This past year we have seen one of the biggest surges in underground/unsigned Habesha artist flooding on various mediums and skyrocketing to fame with no help from a lable
We always got our eyes and ears open for the next hot acts and we have put together a list of our favorites for this issue. These next generation of rappers are eyeing their spots. Let's see who will bring the most noise.
ANTHM AMG
Twitter: @NoCosign    Instagram: @AnthmAmg
BIO
ANTHM found his "come up" through hard work and perseverance. Growing up, he never knew his father, but was raised by a strong, single Ethiopian mother who taught him that nothing in life is handed to you. Ant took this "go-hard" principle and applied it to everything in his life, which translated into academic achievement. Despite the financial hardships they faced, he earned his way into Duke University, which opened up his world. It was also at Duke where he transitioned from poetry and spoken word to rhyming, finding his passion for emceeing. After graduating, ANTHM put his mic dreams on hold and accepted an offer to work as a trader at a Wall St firm. Although it was primarily a way to help his family, it also served to bring him to Manhattan, and ultimately one step closer to his dreams…
– See more at: http://callmeanthm.com/#sthash.93MMJeCI.dpuf
ANTHM – God of Joy (directed by Vashtie)
AQTOS 'TOS' GIRMA
Instagram: @Aqtos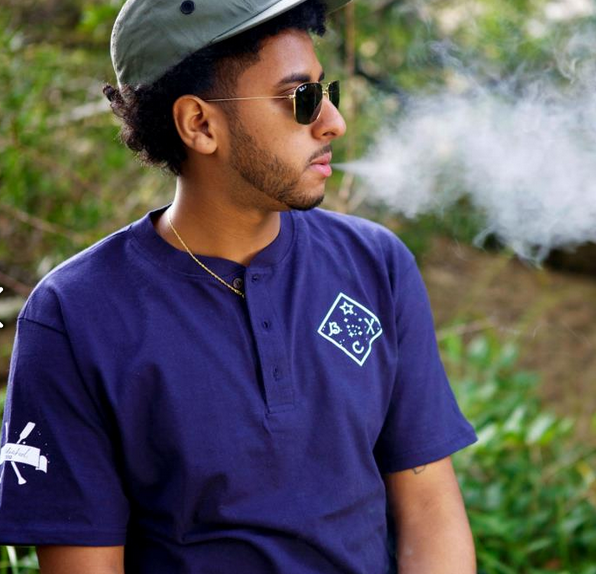 Photo & Clothing by: Bullē Classic
BIO
Practice makes perfect. Musician Aqtos Girma, also known as tos, portrays his work ethic as just that. Born in East Africa in the height of a civil war and separated from his family a few years after, tos moved to the states at an early age in 1996. He refers to himself as a creative, yet quiet individual and has used writing as a tool to express his thoughts and emotions since moving from east Africa.
Tos calls the music he creates, a New Wave. A hip/hop and rap influenced genre, that he still manages to make unique and his own. "I wrote it as a documentary of experiences that have happened in the past few years of my life, moving to Eugene, Oregon for college, seeing how much things change in life whether it be people, feelings or even culture. It's as if you're listening to the music but nearly watching visuals. A lot of the feeling and emotions were created because of this city." tos feels the lyrics on the music can be relatable to anyone who listens with an open-mind.
tos x 1800 : hypocrite : music video
*VIEWER DISCRETION ADVISED
​
SIMBA
Facebook: Natnail     Instagram: Simba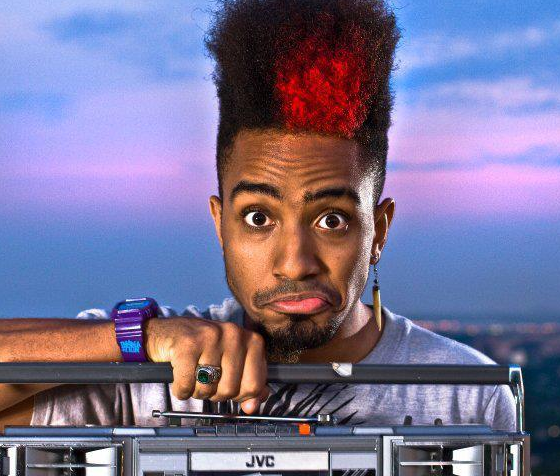 BIO
New York doesn't just produce musical geniuses and create trends; they are also the heart of creative Voyages. Among these peculiar individuals located in New York's coolest areas is artist, NatNaiel – aka Simba (also formerly known as Dizkreet).
Born to an Ethiopian mother and Guyanese father, Simba's first introduction to hip hop was at a very young age. Cliché as it may sound, he is inspired by everyday life and his thoughts as he strives to make an honest music by drawing inspirations from what he calls a "genuine place." "The ability to have authentic freedom of expression that can provoke thoughts or emotions from people is very important to me"; safe to say he is doing his job.
Simba is currently managed by Neal Parker and part of a movement called "WATS US"; a team composed of few more artists including his brother Haile Supreme who is also set to release his work soon. #REDPILLY is also another movement he is activley involved in, which consists of various artists he has linked up with over the past year.
goals with my music? I just want to get people to see my perspective on things and let them know they're not alone going through certain situations, I also want to eventually give back to assorted communities because I think that's important.
NatNaiel AKA Simba (Dizcreet) – Creepin'