Mike Ellison formerly known as Mike E is a multi-faceted artist, actor, and humanitarian. With his latest album "Flytanum" set to hit the markets this year, Mike E.'s conscious rap lyrics and indelible ties to the motherland make his latest project a powerful reflection of his influences as an artist.
Born in Addis Ababa, Ethiopia, Mike E. moved to Virginia with his family at a very young age.  After graduating from college and working in the sports industry for a number of years, Mike E. decided to pursue his artistry full-time and moved to, Detroit, Michigan. Mike E.  debuted as a spoken word artist, gaining prestige by opening for various hip hop artists, as well as multiple appearances on the HBO series "Russell Simmons presents: Def Poetry". Mike E. went on to found the New York Knicks Poetry Slam, a competition for young poets, which awarded scholarships to four-year universities.
​      Mike E. released his first single in 2004 titled "Ethiopia (Everything Will be Alright)", which became a smash hit. His following albums "Afroflow" (2007) and "Afroflow II" (2010) were critically acclaimed as poignant social commentaries. His artistic and professional experience includes appearances in multiple films, documentaries, and theatrical productions. Mike E. has also given back to his birthplace of Ethiopia by producing and participating in a number of initiatives including HIV prevention and care, as well as the of and fistula treatment clinics. 
Surrender – Mike Ellison
In this month's exclusive interview with Beera Beero, our team speaks with Mike E., a one-of-a-kind hip hop artist, actor, and humanitarian about his music, personal life, and charitable work. We hope you enjoy this interview.
EXECUTIVE INTERVIEW
Recording Artist, actor, songwriter? Which is the best? Which one is the true you? Where do you feel most comfortable?
They're all fun outlets for creative expression. I feel equally comfortable in each lane, however, they can be equally challenging.​​​

I want to get a feel for where you came from. I know you started at a young age; what's been the path to get you where you are today?
I was born in Ethiopia. Raised in Reston, VA and transformed into an artist in Detroit. Most of my family is originally from Queens, NY, which is where I was exposed to Hip-hop culture. My cousins were proficient in all of the elements – Deejaying, Emceeing, Graffiti, B-Boying  – you name it. I was more like the country kid imitating what I saw – and not very well I might add. I didn't take music seriously until well after attending the University of Virginia. I worked in the field of public relations and professional sports upon graduation, which led me to Detroit. I landed a great job at a sports firm but ultimately became miserably depressed. Something was missing – a void that I couldn't fill until pursuing artistry. Open mic nights and theater woke me up from my creative coma. Detroit's artistry is vast and inspiring. The artistic landscape transformed me into a full time artist.​​

What is it like to be a rare conscious rapper?
I appreciate the compliment, however, there are actually a lot of conscious artists within the industry but its constraints sometimes prohibit them from displaying that awareness. As far as music is concerned, I never really considered myself as being part of the formal "industry." My team has been independent and often connected to grassroots programs and/or initiatives. That's been very rewarding and fulfilling. Perhaps we produce sporadic blips that pop up on the industry radar from time to time.
​Are there common threads that run through your songwriting?
With the AfroFlow I & II projects the common threads were Ethiopia, Africa in a broader sense and global connectivity. My new project, FLYTANIUM, is a departure from that. It's more accessible and personal. Musically and sonically it's vastly different and it's exciting to explore new territory.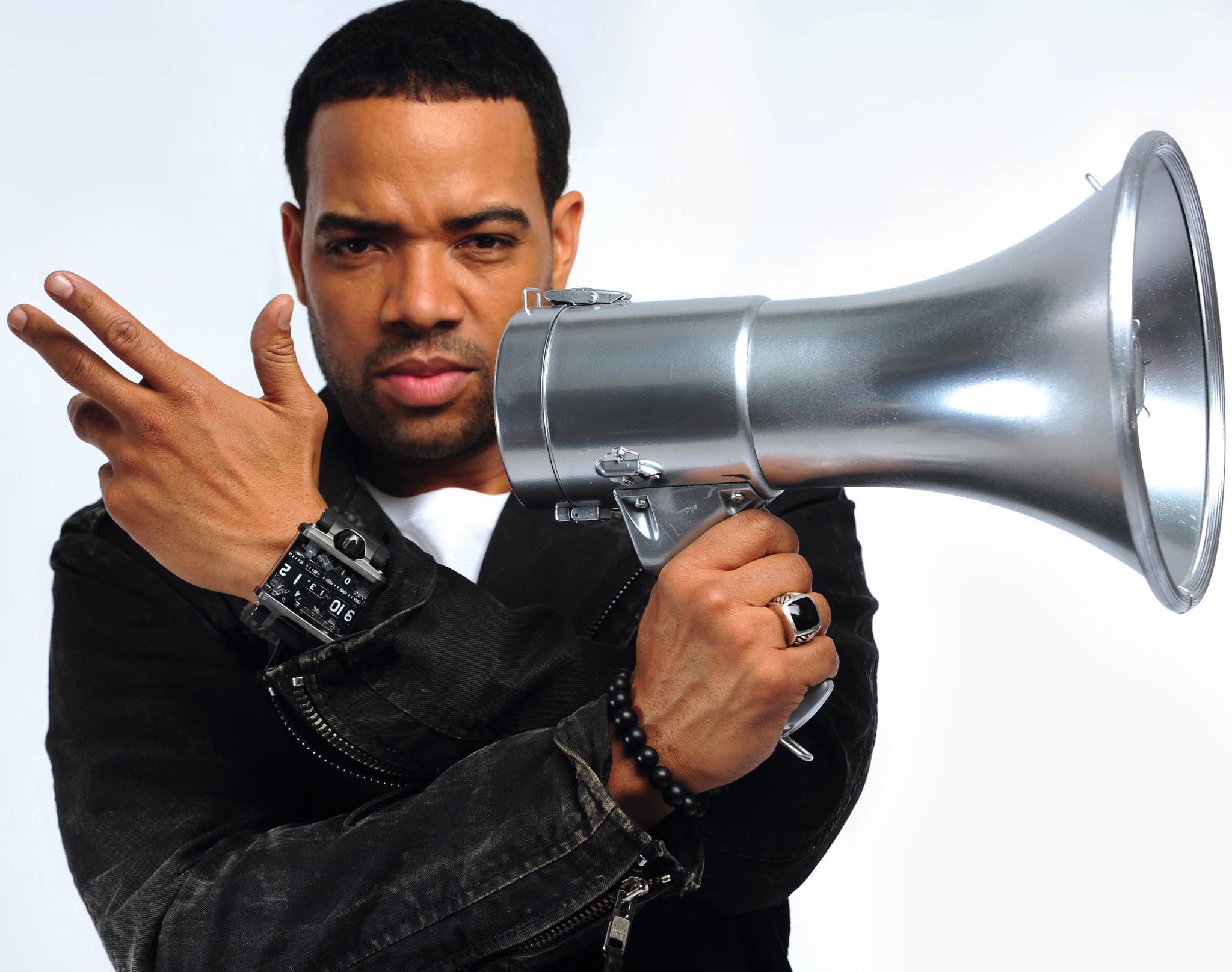 Is there a song that you never tire of playing?
Absolutely. "Ethiopia (Everything Will Be Alright)". This song just makes me happy. It reintroduced me to my homeland, reconnected me with family and allowed us to support several great causes with real results. FLYTANIUM as a whole feels good too but the people will decide which songs speak to them the most.

I've failed, sometimes miserably and repeatedly, at nearly every one of my endeavors. The universe is abundant with grace, growth, forgiveness and second chances.

Who would be your dream collaboration?
Collaborating with Mark Chu was a dream. He composed all the music for FLYTANIUM except for two songs. Our creative process was synergistic and seamless. Mark spent time in Detroit and is now based in LA. There are countless legends past and present who come to mind when you think of dream collaborations but I really enjoy collaborating with the artists from Detroit who motivate me to be better, many of whom have become good friends. We sometimes have a tendency to take those closest to us for granted, while placing greater value on people outside of our respective circles – people who appear elevated in some fashion. This is true beyond artistry. Detroit artists like Kenny Watson, L'Renee and Jessica Hernandez made great contributions to FLYTANIUM. As my engineer and mixer, Eric Hoegemeyer put his soul into every song. He also composed two songs.​
Team chemistry is invaluable. It allows me to approach songs as a producer – not a rapper. That leaves room for vocalists and musicians to bring their own truths to the table in support of a larger vision. It's like being a director with a lot of fascinating moving parts to play with.
​​

Do you ever get nervous before a performance? How do you handle mistakes during a performance?
Man! I get nervous before every single performance, especially in intimate settings. I look at mistakes as organic occurrences. Just like life they're bound to happen so you keep it movin'.​

​
Aside from making music, what other ways do you spend your downtime?
Watching movies, playing tennis and basketball, and eating … a lot! Love injera of course (gotta be real teff though!). Sushi. Mexican. You name it. I love a variety. But quite honestly, this is a luxury that the majority of the world does not have. When you do the math the reality of hunger is sobering. This is never lost on me.​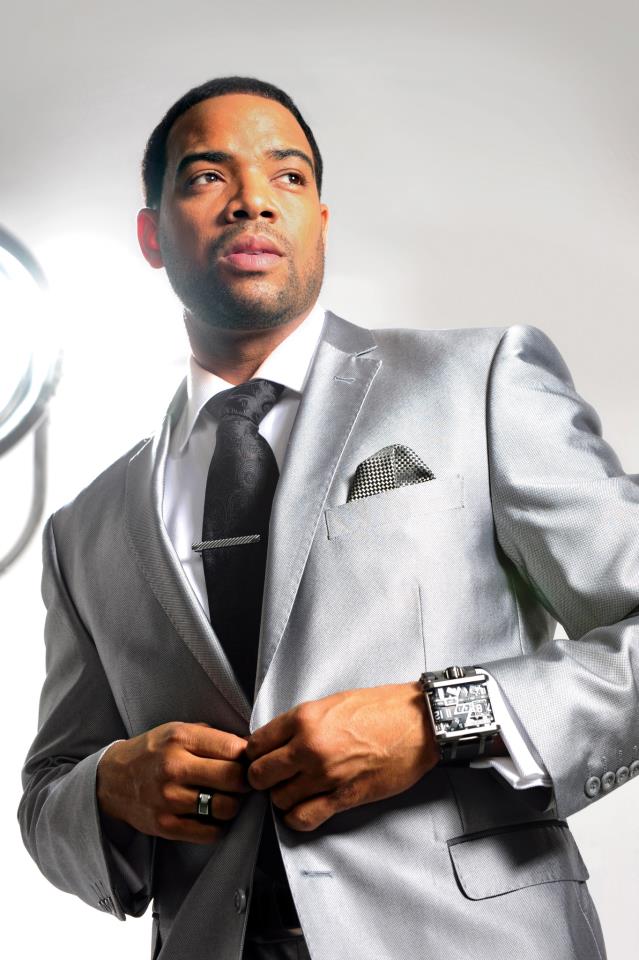 I am sure a lot of our readers would like to know, any special someone in your life?
Absolutely. She's the first and last woman you see in the "SURRENDER" video.​
​What do you feel has been your biggest accomplishment so far?
That's hard to say because the simple things in life make me happy. I'm grateful for the basics. Raising children will be the biggest and most important accomplishment. That's something I really look forward to. That aside, I'm working on another accomplishment and that is to simply master self. That's a life long process and only recently have I stepped toward intelligence by realizing the depth of my ignorance.​​
What's next for you?
On the immediate horizon the film LOVE AND HONOR starring Liam Hemsworth hits theaters March 22. I'm preparing for my seventh tour in partnership with the American Cancer Society in May, which has a heavy community outreach focus, and I'm looking forward to releasing the entire FLYTANIUM project Spring/Summer.​Beyond that It's been about two years since my last trip to Ethiopia – the longest I've been away since 2004. I'd like to get back home very soon and expand the work to support Sister Tibebe Maco and her organization: Hiwot Integrated Development Association. If you would be so kind please show her some love in this article. She's among the most gracious, selfless persons in the world and someone who definitely deserves a consistent spotlight. Sister Tibebe changed the course of my life and more importantly, continues to save lives by the thousands.​
​​
And finally, any advice for other young people with similar dreams?
Be fearless in the face of failure. As a self-proclaimed relentless failure I've failed, sometimes miserably and repeatedly, at nearly every one of my endeavors. The universe is abundant with grace, growth, forgiveness and second chances.    ​